Last month I went to my Uncle's 50th Birthday Celebration held at his wife's family owned restaurant. It was a semi formal event, I'm guessing cocktail but I really pulled out all the stops! Going all out into vintage glamour mode!! I think this has to be the most glamourous I've ever been? I didn't even look this good when I attended prom! Wearing a dead stock (with tags intact) 1960's vintage evening gown that I scored for $5 at the thrift store, 1950's vintage fur cover up that was a family giveaway, vintage handbag $3 from the thrift store, designer heels $5 from the thrift store, and don't forget perfectly painted lips and nails!
Enjoy the pics!
It's not easy being a GlamourPuss, but someone has to do it! haha
Voila!
Strike a pose, haha ( man my face looks ridiculous)! Parking Lot High Fashion!
No pictures please!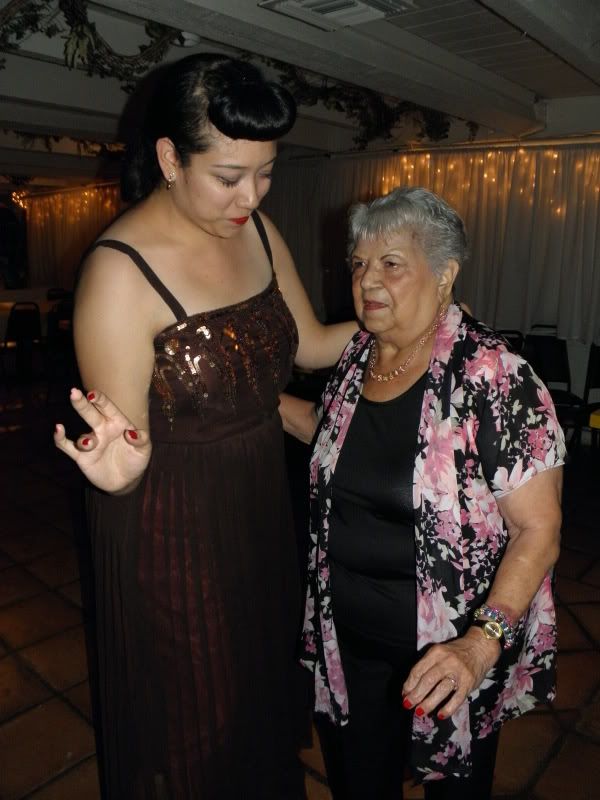 Everyone has a sweet, funny, extra loveable crazy Tia in their family! This is mine, my Tia Margarita! We love a lot of the same things, like the 40's and Dancing! So I took her out on the dance floor, for some Glen Miller! (I just decided, in the future I want to be my family's crazy Tia!)
Towards the end of the night I was falling apart on the dance floor!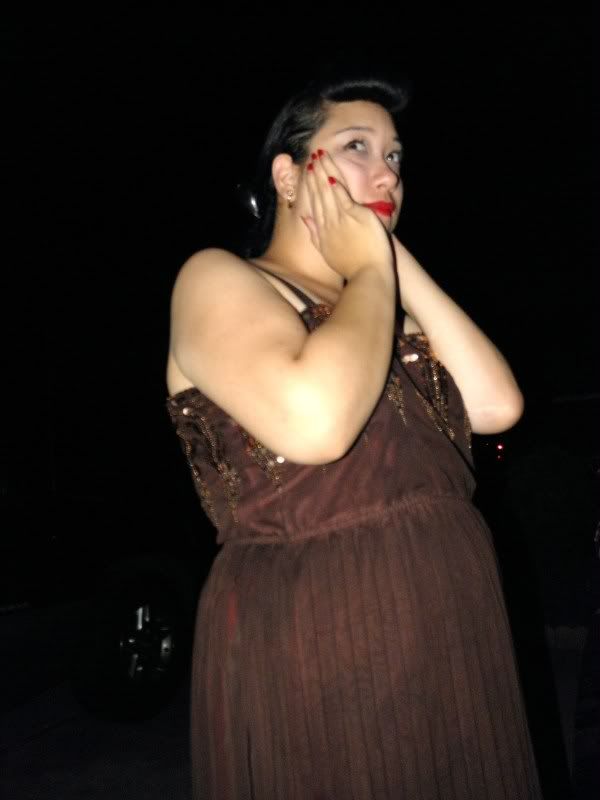 Sequins, beading and chiffon! Oh my!
Who's that classy dame?
"What the..."
Say hello to East LA's classiest hyna!!
(This has got to be one of my most favorite pictures ever!)
Sometimes being this glamourous can make any well composed girl, cranky!
-mucho love
Victoria