This year's Rockabilly festival was just as big as last year's, but not as fun. I think it had something to do with the the weather, it was freezing outside! It seemed like there weren't as many vendors and bands, plus by the time I arrived the last rockabilly band was playing, so I kind of missed out. It wasn't as eventful as I was hoping it would be, but it was fun. They had a raffle and a car contest, but no other awards this year. I was really hoping to see some familiar faces, especially some lovely bloggers. No luck on the bloggers, (or maybe I didn't see you? lol) I did run into some friends. I also was anticipating to see some great outfits. Not happening, very few girls braved the cold and went with a skirt or dress, myself included. We were only a small percent in a sea of jeans, leopard prints, and ill fitting clothes. My poor brother complained, saying he didn't want to deal with this stupid rockabilly crap. So we didn't stay for very long. Hopefully next years will be much more fun, sunnier and warmer too! I'll see you there next year!
Jivers!
A familiar face, that's the girl Darlene that I photographed at last years festival. Yet again her outfit and dancing were great!
The Wiseguys
A rat pack esque group from Montebello, California. They're very close to my neighborhood and often perform at nearby events. They're good, but they're not really one of my favorites.
Steven
I named him yet again best dressed guy at the festival. I took his photo and didn't even notice his eyes were closed (so sorry Steven). This guy is always dressed to impress, even though I only see him at the festival I'm curious to know what other great outfits he comes up with. I completely forgot to ask him if he would be interested in modeling for me for at my school's fashion show this year (I'll be showing my own work), I think it had to do with me being slightly nervous; he's a handsome guy. So if anyone knows this Steven or if this is you? Can you please contact me, the modeling offer is still open!
Tonya
Yay! A gal who's not wearing jeans! Tonya braved the cold and wore this cute floral retro dress, I love the aqua blue. And her hair do is amazing, a cluster of rolls with swirls of blonde. So cute.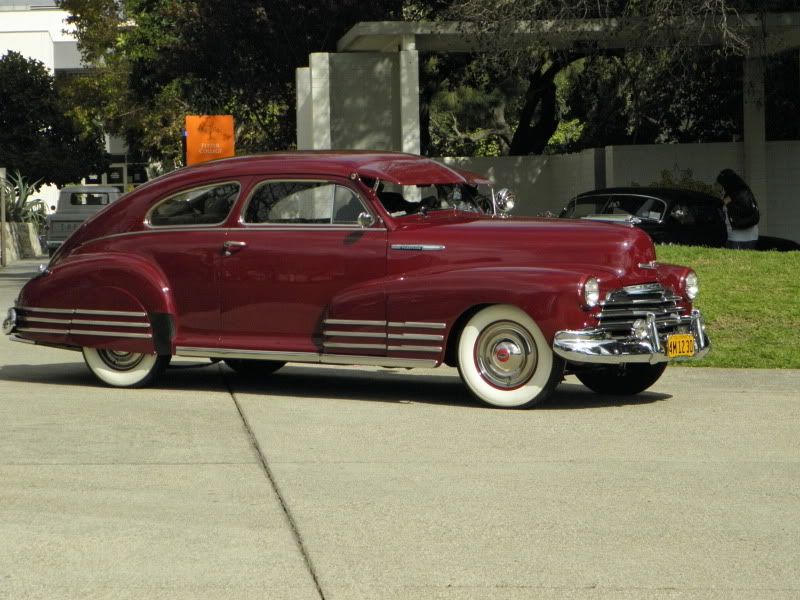 I'm in love with this Chevy!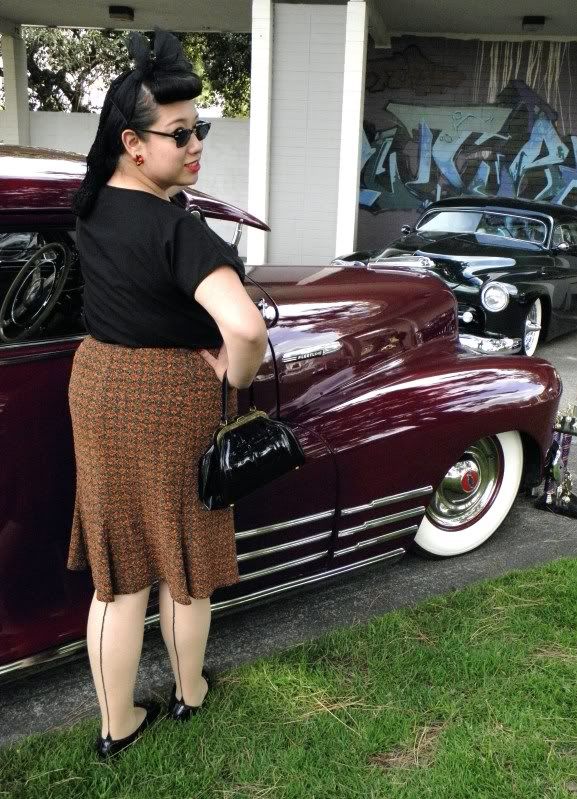 Showing off my Backseams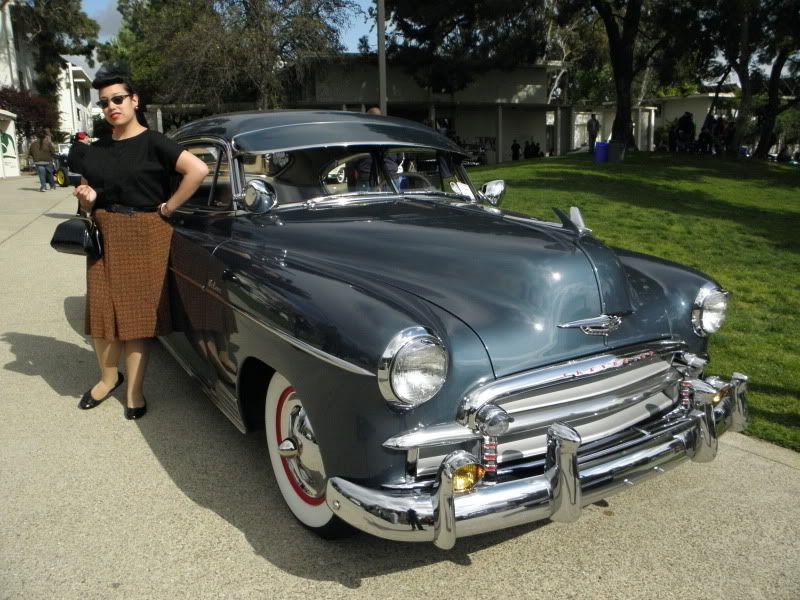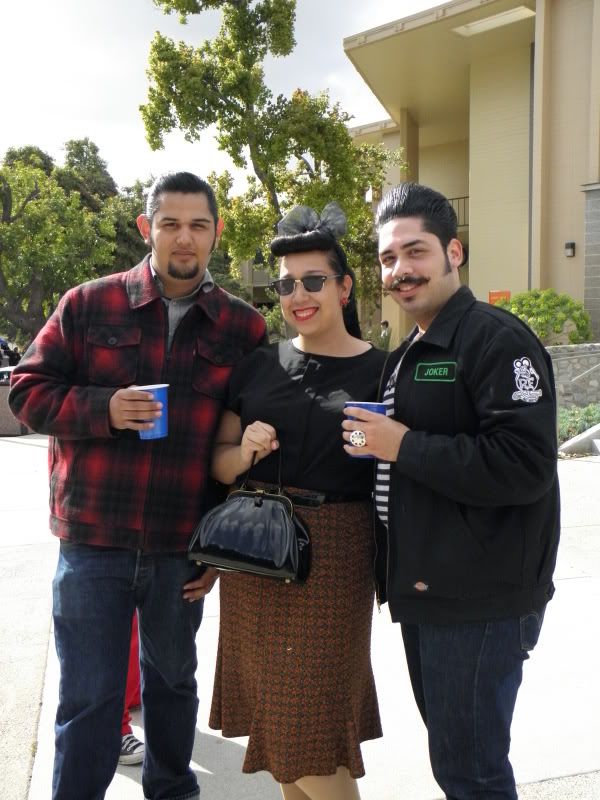 I ran into my two friends Jr. and Andre. We met at a friends birthday party last year, and were reunited at the festival! We were wondering if one another was that "person we talked to at the party" haha yeah It was, now we can finally keep in touch all because of the Rockabilly festival!
(All photos by. Angel Rivera & Victoria Inez Rivera)
-Victoria