Here's a post I intended to have up at the beginning of the year so here it is now!
Both events are from December 23, 2011
Valerie's Boulevard Vintage Clothing Sale
At the Valerie's Boulevard Vintage Sale & Shoot with:
Pin Up Model & Miss Uptown Whittier Robin, Myself, Pin Up Model & Burlesque Dancer Dottie Deville, Creator of Andy's Eye Candy and Retro Photographer Andy
Myself In front of the Cadillac and storefront
Beautiful Hood Ornament
It was quite the turnout with nearly everything in the store was on sale!! Girls were spending hundreds! And boy did they get a trunk full! There was a ton of beautiful items! Hats, dresses, aprons, crinolines, menswear and more!
Doing some shopping!
Racks and racks full of goodies!!
This is what I walked away with! My very first Vintage Playsuit! I only bought one thing, I was on a budget. It has a cute hibiscus floral print. I can't wait to wear it!!
What I love about Valerie's is you never no what you're going to find and it's all at a really great price! They have some pretty cute stuff and if you love 50's, especially anything really girly and 50's this shop is for you!
Valerie's Boulevard
and
Andy
of Andy's Eye Candy now have blogs!!
Check these ladies and their businesses out!


(All photos by. Angel Rivera)


Strangelove and Sweet & Tender Hooligans
at the House Of Blues in Anaheim


Like the all time tribute show I've waited for!! My two favorite tribute bands performed together on the stage at the House of Blues in Downtown Disney for a sold out show!!! It was fantastic!! If you've never seen them, they're a must! Strangelove totally pumped up the crowd and I was thrilled to hear new songs added to their set list. I sang and danced the whole time! Sweet and Tender Hooligans were up next and they definitely put on a show! I always heard when they played the House of Blues in Anaheim it was a show not to be missed, and boy it wasn't! I sang along with the crowd and at one point I was serenaded with my head on a bare chested Mexican Morrissey! I had a great time, I met new people and I made great new friends as well as hanging out with old friends too!
Devotional Dave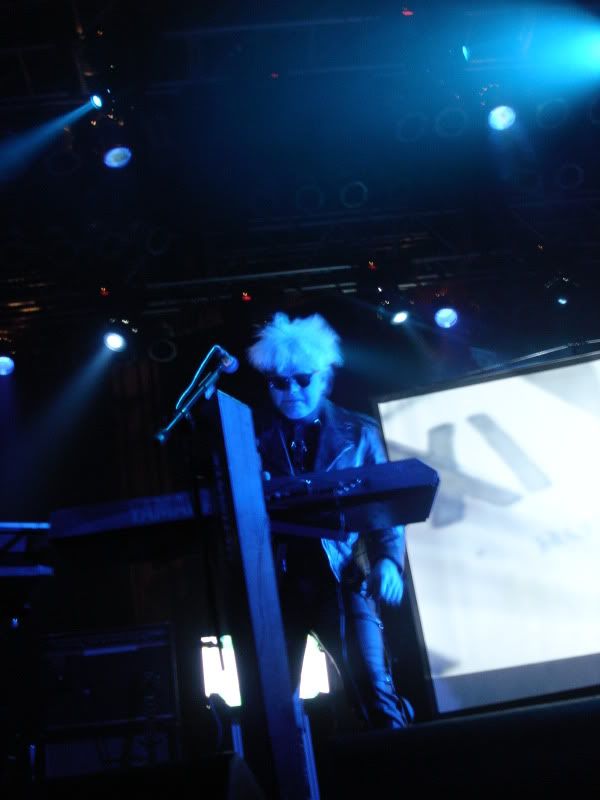 Counterfeit Martin
Strangelove
Another shot of Devotional Dave
Jose of Sweet & Tender Hooligans
Sweet & Tender Hooligans
A Shirtless Mexican Morrissey
Counterfeit Martin, The Mexican Morrissey & Devotional Dave
With my lovely friends and members of Strangelove, Brent & Freddie
With the sweet Jose Maldonado of Sweet & Tender Hooligans
(All photos by. Victoria Inez Rivera)