Tons and tons of fun events are coming up!
For all your Retro, Vintage, Rockabilly & 80's needs!
I'll be at most of these events, so if you see me say hi and be sure to spread the word!
Saturday
February 23, 2013
Call it 'Victoria Vends Vintage Part 2'! I'll be vending my own vintage and reproduction clothing for women and men here at this really cool shop along with friends this saturday! Everything from the early 20th century, along with food vendors and live band! Different sizes and styles to choose from, meet new people and have a great time! There's even a fashion show from 12:30 pm - 1:30pm!
Friday
March 1, 2013
Morrissey is back in town! The original show was scheduled back last November with Iggy & The Stooges. However due to Moz's momma being sick he rescheduled and we're left with no Iggy and lame Patti Smith! (Ugh, I'm not really a PS fan sorry) So I think all of Los Angeles will be crammed into Staples Center this night as well as be roaming the streets of LA for the after parties.
That same night some friends of mine are throwing a grand opening party for their vintage clothing shop Vintage Vortex! I don't think I'll be able to attend due to the Morrissey show, but if you love vintage and grilled cheese (The Famous Grilled Cheese Truck will be there!) be sure to stop by!
Saturday
March 9, 2013
Many of you have heard of this event before! I usually attend every year and it gets bigger and bigger! This years band line up sounds great! Come all the way out to the Inland Empire for your Rockabilly fix, pinup girls and those classic cars!
You can check out some event details and pics at the last time I attended the festival
Saturday
March 16, 2013
The Chit Chat Club resurfaces yet again! This time for a fun filled glamourous night on Catalina Island!
This event is surely not to be missed! The Avalon Casino hasn't seen a party like this is ages! A black tie affair with great bands and at a ticket price that's a steal what's not to love!
Tuesday
March 26, 2013
Woo! DM fans let me hear you!! Finally Depeche Mode is releasing a new album that day and the New Wave Bar is hosting a album release party with a night full of DM, world famous DJ Richard Blade and the best DM tribute band ever, my friends Strangelove!! This is certainly not event to be missed so come have a Black Celebration!
Saturday
Couldn't make it to the new DM album release party at the New Wave? Never fear 333 Live in Downtown LA is having an DM dance party with ultimate DM tribute Strangelove, including a DJ set by Strangelove's Devotional Dave!! I'd really love to attend this night especially at one of my favorite venues with my favorite guys, but I'll be in Vegas that night.
Thursday- Sunday
March 28 - 31 2013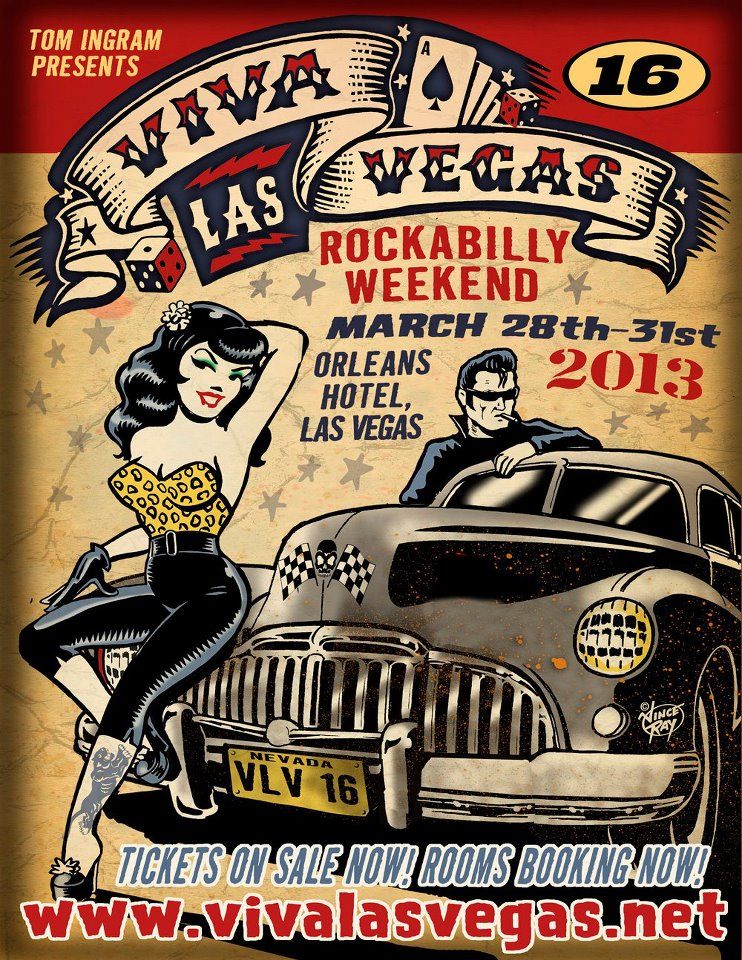 Viva is right around the corner!! Do you have your tickets yet? Are you ready for drunken, rockabilly, dance and party all night mayhem?! This will be my second year attending and I still haven't even posted about my first year going! Grab your best vintage, that classic car and those dance shoes for the biggest rockabilly festival in the world!!
See you there!