I've been really busy with school, and all of you guys have had nothing to read but birthday posts! So here's a sum up of all the birthday's in these past couple of days.. for now, I'm sooo behind on blogging and I really really do apologize because I haven't acknowledged the awards I've been given. All I can say is soon hopefully soon!!!
June 9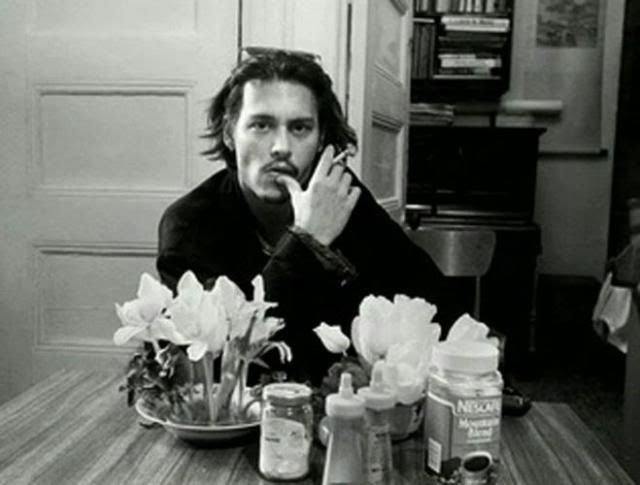 Johnny Depp
(John Christopher Depp II)
June 9, 1963
Oh yes my long time love, haha! Today Johnny Depp celebrates his 48th birthday! He's my favorite actor and I love everything about him! I love that he's soo into vintage too! (cars, clothing, homes, etc.) Every year since the time I've fallen for him back in 2003 (when technically it was 2001, but it didn't emerge till 2003) I've always baked him a cake or cookies for his birthday. This year I didn't, and I must say, yeah the love has gone down tremendously! See just how obsessed I was throughout my teen years with last years birthday post:
http://vivavictoriavintage.blogspot.com/2010/06/happy-birthday-johnny-depp-my-life-long.html
I'll always love you Johnny!
June 1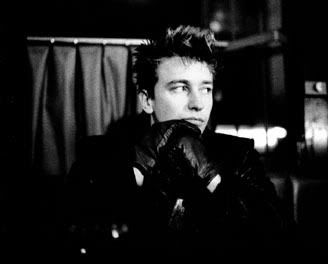 Alan Wilder
June 1, 1959
Mr. Alan Wilder turns 52! If you don't know who Alan is, well he's a musical genius really. He was once the former keyboardist in Depeche Mode and left in 1996. He went on to fully continue his solo project Recoil, which is great! I never thought I would see Alan Wilder, well because he left DM when I was only six years old. But last year Recoil went on tour including meet and greets! I went to a special showing were Martin Gore was a guest DJ, it was soo packed and Martin took long nobody had a chance to meet him. Only about lets say five people some how got backstage a friend of mine was one of them. But here's to Mr. Wilder a talented man who's also very handsome! haha
Probably one of my favorites, if not my very favorite Recoil song, I'm sooo in love the video too! When he played this last year at the concert I was soo happy!
Here's some footage I shot of Alan Wilder at last year's Recoil Show!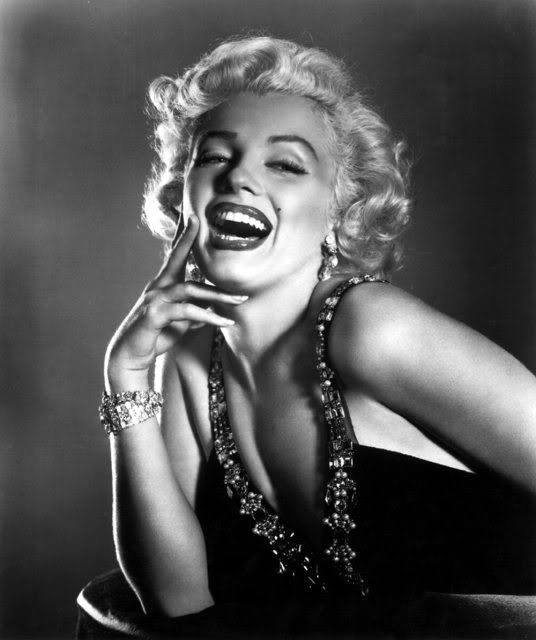 Marilyn Monroe
(Norma Jeane Mortenson)
June 1, 1926 - August 5, 1962
Today the famous Blonde Bombshell of all Blonde Bombshells would've been 85 years old. What more is there to say about Marilyn that Hasn't already been said. An Icon of simply everything, she will always be loved and remembered.
Depeche Mode
May 31, 1980
My loves and saviors turn 31 years old today!! I love love love this band beyond words!! I can't explain fully how I'll ever feel, the closest thing my love could be for them would be like a religion. Their music is what pulls me through, makes me happy, makes, me sad, inspires me and gives me hope and soo much more...every human emotion. In the simplest terms:
* I made this after I saw something similar for Morrissey on the web
Always devoted forever with love!
Clint Eastwood
(Clinton Eastwood Jr.)
May 31, 1930
The ultimate badass and cowboy (forget John Wayne, ugh!) celebrates his 81st birthday! Mr. Eastwood is a very handsome, talented and awesome actor and director, oh and musician too! He's one of my favorites as well as both my parents favorite actor. For my dad he's kind of like an idol, because for most of my dad's adult life he's been compared to looking like Clint in the classic film "The Good, The Bad, and The Ugly". He's a definite pop culture icon, you know there is even a song named after him! Here's to you Mr. Eastwood!


The song "Clint Eastwood" by The Gorillaz
Have a Happy One with tons of Love